Irina Cowles — Artistic Director, Ballet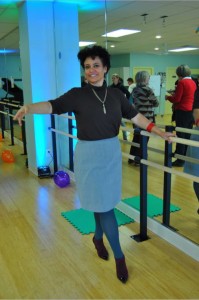 Irina Cowles, Artistic Director and owner of LIFT is a wife and mother. She enjoyed being a stay-at-home mom for a number of years, and has been active within the homeschooling and local Mom's club communities.  She and her family are members of Grayson Bible Baptist Church in Sherman.
Irina majored in Business and Marketing at Indiana Wesleyan University, and worked in the corporate world before becoming a mother.
She began taking ballet lessons at age 4 in St. Petersburg, Russia under the tutelage of Nicholai Petrov, one of the Vaganova Ballet Academy graduates, and received many years of intensive Vaganova style ballet training.  She performed in numerous concerts, theater productions, competitions, and choreographed successful dance routines.
Irina is grateful for the opportunity to serve Van Alstyne and the surrounding areas and work with children and adults teaching dance.
Madame Suzelle Poole — Guest instructor — Youth, Adult Ballet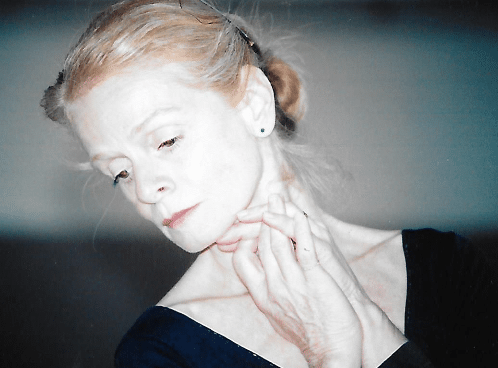 We think that madame Poole is the most interesting woman in the world! She has lived, studied, and worked around the globe and was trained by some of the ballet world's brightest stars.
Besides performing professionally in both opera and ballet, she has been in an award winning film, and even done radio dramatizations and pantomime. She holds an Association Montessori Internationale diploma and was the head of a Montessori school in South Africa. Madame Poole has been a professional ballet soloist and teacher of classical ballet in Toronto, Montreal, London, Glasgow, Munster, Stuttgart, Cape Town, Houston, Dallas, and now, Van Alstyne. She continues to teach, choreograph, and perform in various venues in the Dallas area.
Madame Poole teaches pre-ballet, beginner, intermediate, and advanced ballet for children and adults up to the professional level.
Vicky Rutledge — Youth Dance, Tumbling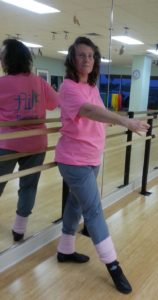 Vicky started dancing when she was two years old. She graduated in 1981 from the University of North Texas with a Bachelor's degree in Dance. Since then she has been teaching dance and tumbling programs at the YMCA, Allen Community Education, and Princeton Community Education. In 1999 she took over the Dance Time studio in Anna where she has taught dance and tumbling to multiple generations. She and her family are long-time residents of New Hope.
Jenny McQuirk — Aerial Yoga, Traditional Yoga, Barre Fitness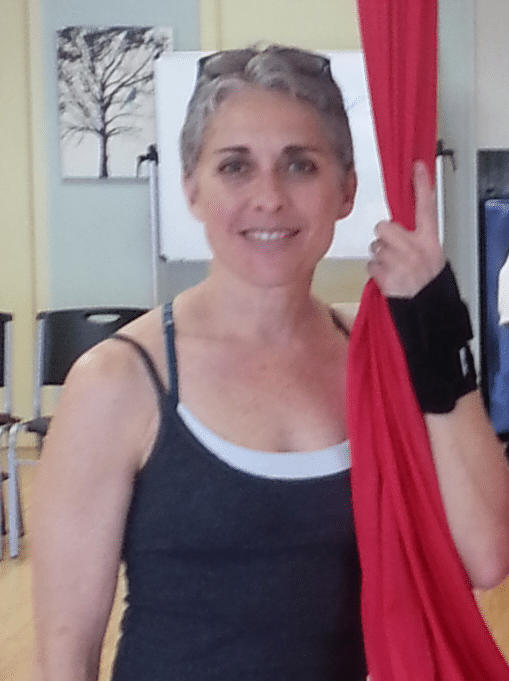 Jenny lives in Van Alstyne, TX with her family.  Her journey as a fitness instructor began in 1985.  She earned a Bachelor of Science degree from the University of Colorado, as well as post-graduate work in Exercise Physiology at California State University.
Jenny has taught a wide variety of fitness classes over the years.  Since moving to Texas in 2000, Jenny acquired her yoga certification through Yoga Fit in 2008 and has enjoyed developing her own style of fitness yoga which draws beginner and intermediate level students.
Kelly Cain — Zumba
Kelly Cain is a wife and a mother to two wonderful children. Kelly is more than just a fitness instructor — she credits Zumba for saving her life. She has battled weight gain since becoming a pre-teen, as so many people do. In 1996 at nearly 300 lbs she developed type 2 diabetes. Zumba became her only fitness accountability; she fell in love with the fun and energetic workout and knew right away she could stick with it. One year later she discovered she loved practicing yoga as well.
She says, "Here I am, eight years later teaching Zumba and beginner friendly yoga. I am not perfect, but grateful I am able to use Zumba as a tool for others to get moving. Her motto is – Do what you love & love what you do!
Kelly is an independent contractor licensed and certified in:
Zumba
Zumba Gold
Zumba Toning
Zumba Kids
Core Yoga
Sherry Carter — Pilates, Traditional Yoga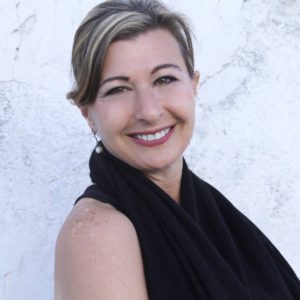 Sherry Carter has a passion for living a healthy lifestyle. After a colon cancer diagnosis in January of 2015, Sherry has maintained a vigilance in caring for her body and mind. She is currently in remission. Before cancer, Sherry lived a high paced life of juggling teaching high school, maintaining financial responsibilities for a family owned plumbing company, being a mom and wife and maintaining the home. The diagnosis forced her to reevaluate taking care of herself mentally and physically. Yoga became the avenue for her to strengthen and heal. She recently completed a Yoga Alliance 200 hour teacher training. Sherry has a gift for really understand her students needs. She teaches a PIYO style that incorporates the stretching and breathing of yoga with the core work of Pilates.
Marina Alonso — Traditional Yoga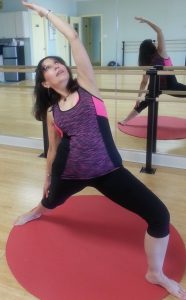 When Marina started her first yoga class in 2009, she immediately fell in love with the practice. Exercise was always important to her, enjoying walking and biking outdoors, but yoga became her passion. Marina began giving informal yoga classes at her church, but wanted more. To deepen her knowledge and share the benefits of yoga with others, she completed her 200-hour Yoga Alliance Registered Teacher Training in 2014. She's since taught at a network of fitness gyms in north Texas.
Her country of origin is Mexico (which adds some spice to her accent!), but she married and moved to Indiana in 1988. She has two daughters and enjoys spending time with her family, practicing yoga nidra, reading and listening to music.
She also holds a Bachelor's Degree in Accounting from her country.