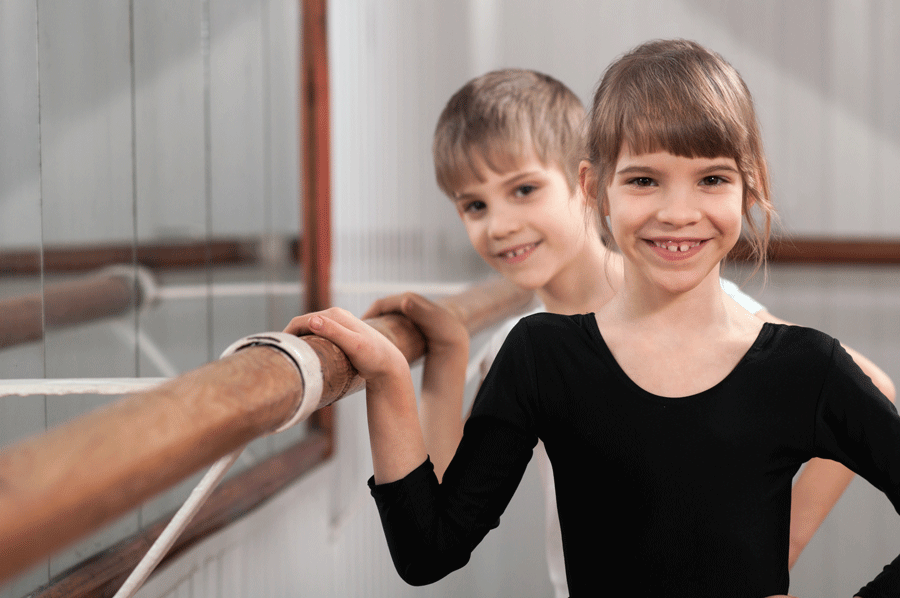 Ballet Level 1 (age 8-13) meets one time per week for 1 hour.
Ballet Level 2 (age 10-13) meets twice a week for 1 hour.
Children in this level begin more formal ballet technique with barre-work becoming part of their class syllabus.
Starting in Level 1, students begin formal training in traditional classical ballet. The syllabus progresses at a rate that allows the student to learn the exercises correctly and with full physicality. Repetition and slow careful work is emphasized, with the students learning discipline and control of their bodies. Students progress to the next level when they have mastered the material and physical understanding of the syllabus in their current level.
Students are required to attend all scheduled classes for their level.
Students will be advised about their appropriate level for the fall.
At the end of the year, students participate in the School's Spring Presentation and other venues throughout the year.
Parents will be advised well in advance of any venue or costume charges.
Dress Code:
Girls: Level I – Light purple leotard;   Level II – Black leotard short sleeve style only.
Clean white tights, canvas or leather pink single-sole ballet shoes. White or pink chiffon wrap skirt.  Hair must be up or pulled back neatly away from the face.
Boys: White, fitted T-shirt, short-sleeve, black tights with no socks or black shorts with white socks, black ballet shoes.
For your convenience, all dance attire may be purchased through our store. We will guarantee the correct fit.