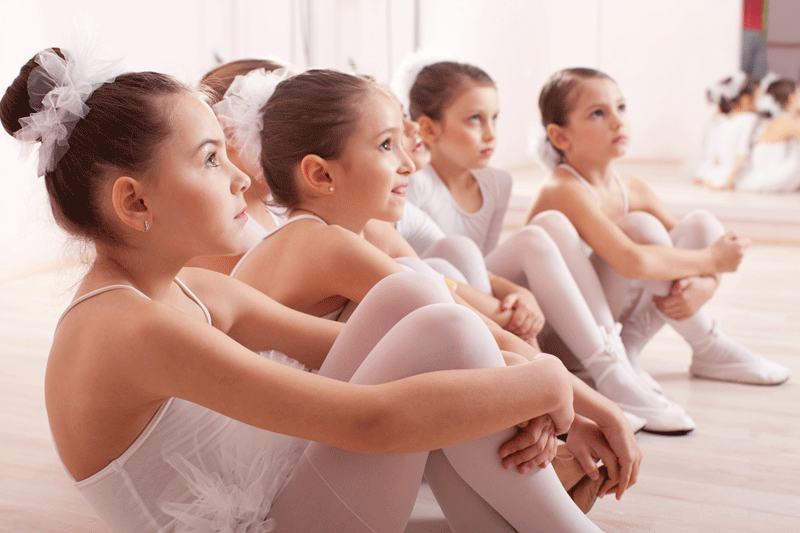 This program is a prelude to formal ballet instruction and introduces children to music and movement through a structured progression that stresses creativity and group interaction.
An excellent and fun introduction to classical ballet and fine arts, the Pre-Ballet syllabus is introduced at a time when fine and gross motor skills are becoming more refined. By introducing students to the basic shapes, positions, postures and traditions of classical ballet, the Pre-Ballet curriculum enhances both cognitive and physical development at this important time.
Pre-Ballet meets one time per week for 45 minutes.
At the end of the year, students participate in In-studio Spring Presentations during regular class time as well as other venues throughout the year. Parents will receive a syllabus outlining the details of the program.
Dress Code
Girls: Pink short sleeve leotard, short white socks, canvas or leather single sole ballet shoes. Pink chiffon wrap skirt is optional. Hair must be up or pulled back neatly away from the face.
Boys: White, fitted T-shirt, short-sleeve, black tights with no socks or black shorts with white socks, black ballet shoes.
For your convenience, all dance attire may be purchased through our store. We will guarantee the correct fit.